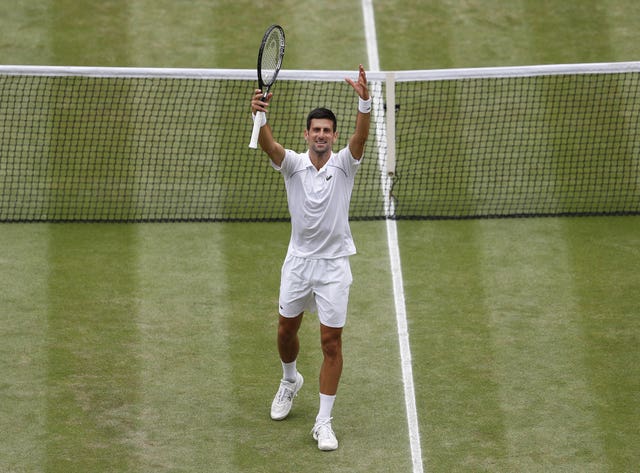 Transcript of interview with Boris Johnson at the vaccination clinic in Uxbridge
Here is a transcript of Prime Minister Boris Johnson's interview during a visit to a vaccination clinic at Boots Pharmacy in Uxbridge, west London:
Q: This morning, Michael Gove did not deny that lateral flow testing can be phased out. Do you have a deadline for when you think this might happen?
Boris Johnson: We're going to have to make sure that we continue to use testing as one of our most important lines of defense for as long as is necessary.
(I) just spoke to someone who was getting the vaccine for the first time. This is really important – (there are) still people showing up for the first time for the vaccine.
The boosters are going well, we have now made 36 million boosters – 90% of people over 50.
But it is clear that there is an opportunity for people who have not been boosted to come and use these slots. It can make a huge difference. (The) NHS (is) still under a lot of pressure – 18,000 people in beds, Covid patients in the NHS. (It is) absolutely vital that we take care of our health and the NHS and get a boost.
Q: But on the lateral flow tests, do you think it will take what, weeks, months, before they can be removed?
Boris Johnson: I think we'll use them as long as they're very important. And there is a similar argument to be made about the quarantine period, whether to go from seven days to five days. The thing to do is look at the science.
Boris Johnson: Of course. We are looking at this and we will act according to science, as we always have.
But what I would tell everyone is, you know, Omicron is still around, it's incredibly contagious, everyone will know someone who has had it. It can be quite unpleasant.
Unfortunately, as you know, 90% of people in intensive care with Covid have not been vaccinated. And it is absolutely crucial that everyone receives their reminder. It can make a huge, huge difference.
Q: So, is it possible that within a few weeks we could see changes on the lateral flow tests and on the isolation?
Boris Johnson: We have to make sure to avoid Omicron. We are making great progress. The number of people who have been reinforced, as I said, is 36 million. Ninety percent of the over 50s have been made.
And I'm telling everyone, you know, join the movement. Everyone comes forward. I saw the queues this morning. There is still a lot of enthusiasm to get boosted. And I hope everyone will.
Q: Regarding jabs, the mandatory jabs for healthcare workers, we have seen the anger of some in the NHS over this. Are you going to reconsider these rules as the image of Covid changes?
Boris Johnson: Do you mean the anger at the fact of compulsory vaccination or the anger that people do not get vaccinated?
Q: The fact of compulsory vaccination for some working in the NHS.
Boris Johnson: Well, let me just say that … I mentioned the 18,000 people with Covid who are currently in hospital. It is, as you know, as everyone, as the country knows, that it is massively on the rise. And the numbers are increasing.
Now, for me, this is just not acceptable. You shouldn't go to the hospital and then contract Covid. It is therefore very important that our NHS staff are properly protected, or properly vaccinated. And I certainly encourage that.
Q: I want to ask you a question about the cost of living crisis. Are you going to talk to the Chancellor this week about how to help people struggling with their energy bills?
Boris Johnson: I constantly meet with the Chancellor, (I) met the Chancellor last night to talk about it.
I understand how difficult it is for people, I understand the pressures people face on household finances. And, you know, this is the result of soaring global prices due to the return of the Covid economy.
But, you know, that makes life very difficult and we have to make sure that people are aware of all that they can do, all of the money that we are investing through local councils to help people in difficulty, cold weather payments, Warm Home rebate, retiree money.
Q: But this emphasis is on targeted support for energy bills, when most households are going to feel the pressure.
Boris Johnson: Energy is only part of the problem. There is general inflationary pressure caused by the return of the global economy from Covid. And in the United States, I think inflation is likely to be the highest since the early 1980s. The Eurozone is going through exactly the same thing.
Here in the UK I'm afraid we might run into the same problem. We need to help people, especially low income people. We have to help people with the cost of their fuel, and that is what we (will) do.
Q: I want to ask you about the latest Christmas holiday allegations. Did you and Carrie attend a party in Downing Street hosted by Martin Reynolds on May 20th?
Boris Johnson: All of this, as you know, is the subject of a proper investigation by Sue Gray.
Boris Johnson: Everything (is) subject to interview, for investigation, by Sue Gray.
Q: Finally, can I just ask you if Novak Djokovic would come to Wimbledon if he wasn't vaccinated?
Boris Johnson: I think it's important that the Australian authorities make their own arrangements. All I would say about Novak Djokovic, who I played tennis against by the way – he's pretty good – is, you know, I believe in vaccination.
And I think it's a wonderful thing to do. And I think everyone should support a program that allows this country to be the most open economy in Europe, and at the same time to protect people from top to bottom of the country. So it has huge advantages.