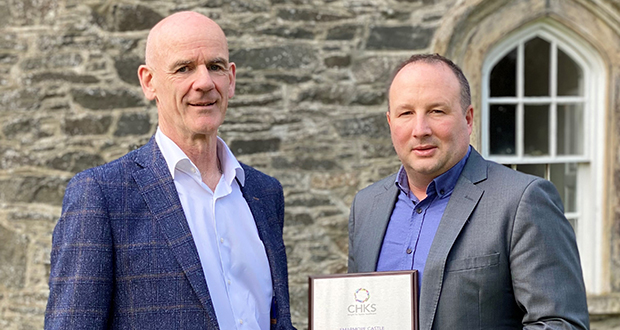 Smarmore Castle Clinic Achieves Major International Accreditation
Smarmore Castle Clinic, a 32-bed addiction and drug rehabilitation clinic near Ardee, Co Louth, has received major international accreditation recognizing excellence in international best practice, legislation and regulatory standards.
The prestigious award was presented by the Comparative Health Knowledge System (CHKS), a UK healthcare organization that provides independent recognition of commitment to quality improvement for boards, external regulators and patients.
The CHKS award follows a comprehensive assessment by a team of external medical professionals who reviewed a range of activities undertaken at Smarmore Castle Clinic.
Housed in a 13th century castle and surrounded by 15 acres of gardens, the clinic provides an unparalleled environment in which patients can take the first steps on the path to recovery from addiction.
The news of the recognition comes as the Health Service Executive (HSE) reached an agreement with the clinic to provide public funding for patients in need of drug and alcohol addiction treatment.
Speaking of scoring, Moyra Amess, Director, Assurance and Accreditation at CHKS, said, "The accreditation process requires dedication and commitment. Each organization to which we award this award has proven to our external assessors that its standards and processes meet international standards of best practice. It is a significant achievement.