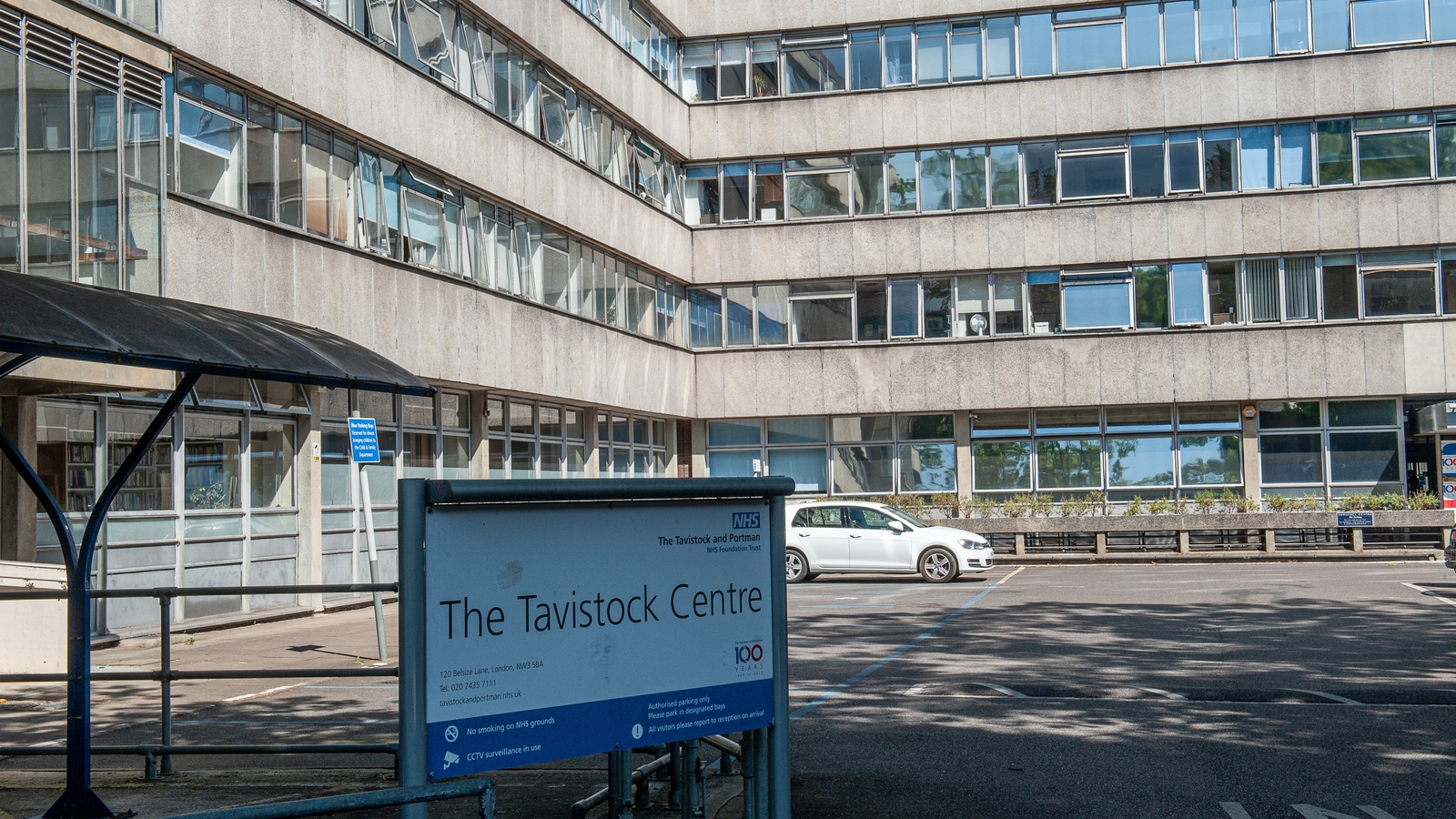 HSE defends referral of patients to UK's Tavistock Clinic
The Health Service Executive has defended its relationship with the Tavistock Clinic in the UK, which provides psychological assessment and support for children with gender identity issues.
The clinic offers help to children and teens struggling with their gender identity, some of whom are then treated with hormone blockers under the supervision of their doctors.
In some cases, the clinic recommends prescribing puberty blockers, which pause puberty while a young person thinks about their gender identity.
Over the past few years, the HSE has referred Irish patients to the service, with 238 children referred since 2015.
A review was carried out at this ward in the UK by Dr Hilary Cass, after whistleblowers alleged the clinic did not give enough weight to patients' mental health histories.
Dr Cass saw that the Tavistock Clinic needed to be transformed.
In an interim report, she said the current model of care left young people 'at considerable risk' of poor mental health and distress and that having a clinic was not 'a safe or viable long-term option' .
She recommended a more diverse regional service with strong links to mental health services.
The HSE continues to refer patients to Tavistock, despite concerns expressed by experienced clinicians in Ireland.
Dr Paul Moran, a psychiatrist working with National Gender Services, who treats people over the age of 16, has raised concerns about the HSE's relationship with the Tavistock Clinic.
He said: "We were aware even before 2019 that there were issues with the quality of the work Tavistock was doing with Irish children, we were seeing children who were clearly not ready to be put on hormones who had many other issues that were clearly not being addressed and when we saw these children passing by we had to raise our concerns and had a meeting with Crumlin Hospital to highlight that."
National Clinical Director of Integrated Care at the HSE, Dr Siobhán Ni Bhriain, said: "The ward was not deemed unsafe because if it had been deemed completely unsafe it would have closed immediately, it is the first thing.
"The second thing is that the Tavistcok will remain open for about a year until regional units are developed in the UK and more people with the skills to provide care for these children.
"So we will continue to refer while Tavistock is still open, we will be watching very closely and have been exploring other options for a number of years."
Meanwhile, the HSE said its aim was to set up a service in Ireland, but said it had been unable to recruit a child psychiatrist, despite advertising the position on several occasions.
Dr Ni Bhriain said: "We don't have a specialist psychiatric service for children with gender dysphoria, what we have are adult mental health service teams of community consultants who are able to do an initial assessment, and who could assess many of the problems these children may have.
"If children present to their GP with gender dysphoria they may be referred to their local CAMHS service or primary care psychology and if CAMHS service is involved they will be referred to Tavistock."
Senior clinicians within the HSE have now called for an investigation by the Minister of Health into the use of the Tavistock Clinic by the Health Service in Ireland.
Dr Moran said: "I don't think the HSE itself can investigate its own issues. I think it should be the Department of Health. I think the Minister of Health should look into it and examine it carefully."