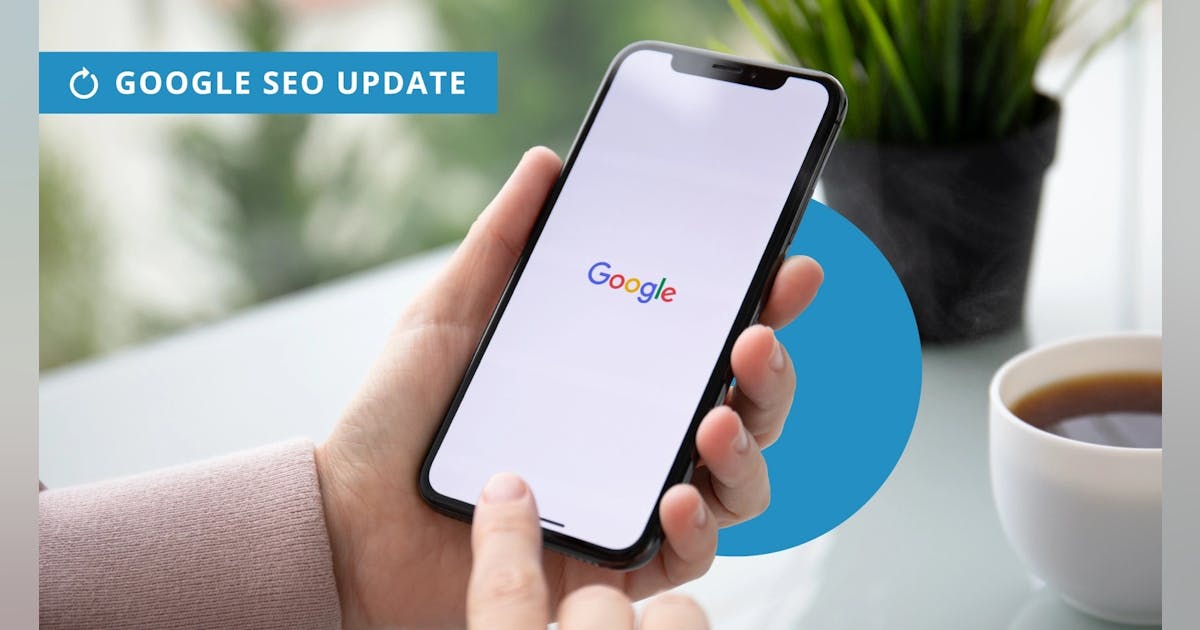 Google's latest "useful content" update and what you need to know
The following is great news if you are a dental marketer writing helpful content for dental patients. But this is terrible news for anyone trying to improve their SEO rankings by writing content that reads like it was written by a robot.
Why Google launched the Helpful Content Update
Google has been receiving data from feedback loops in Google Search and social media feedback for some time indicating that consumers are dissatisfied with the quality of their search content. Google has been hearing this for years, so the helpful content tweak is long overdue.
Much online content is written specifically for Google's algorithm rather than consumers. Consumers don't find this content useful, but it appears at the top of search results. The useful content update is exactly what its name suggests: an attempt to improve the content in the search engine so that it is actually useful to consumers.
Here's what Google said about the update: "…the 'helpful content update' is part of a larger effort to ensure users see more original and helpful content written by users, for users, in search results."
What you need to know about Google's Useful Content Update
Read what Google announced about the update. This update may affect dental websites if they contain content specifically aimed at search engine visibility and website traffic. If you are a dentist who cares about your Google ranking, this update is especially for you.
Fast facts on updating helpful content
It all started the week of August 22.
The full implementation of the update will take place over the course of a few weeks.
The consequences of the update were not mentioned, but it seems that SEO rankings will be updated.
The update features an automated machine learning model instead of a manual process.
The update will not cover other Google assets, such as AdSense.
The goal focuses on content that intends to rank well in search rather than being useful to consumers.
Depending on the importance of the dental website, some will be more affected by the update than others.
Even though the website contains a lot of low-quality material, high-quality patient-focused content will continue to rank well.
If the update negatively affects your dental website, you should update your content according to Google's content creation recommendations.
---
More from: Adrian Lefler
SEO for Dentists: Getting to the Top of Google Search
The future of video marketing for dentists
---
The update and your dental website
While the metrics Google will use to rank content quality are unknown, one thing is certain; your overall dental website design will play a role. Google will likely use metrics to measure visitor engagement and your website to determine quality. I think they will look at time spent on site, clicks, scrolling, types of media on the page, and whether people have interacted with those assets.
If your website design looks great, has clear calls-to-action, responds quickly to visitor questions, and encourages interaction with the page, you will have met Google's requirements. If your site isn't intuitive, isn't optimized for mobile, and the dental website design isn't up to snuff, it's likely to negatively affect your rankings over time.
Google also said: "Any content – not just unnecessary content – on sites determined to have relatively high amounts of unnecessary content overall is less likely to perform well in search, assuming there are other content elsewhere on the web that is best displayed. For this reason, removing unnecessary content could improve the ranking of your other content."
There have been questions online about whether the update will affect all pages on a site or just the low-quality ones. This question was posed on Twitter to Google's Danny Sullivan. He said, "We tend to see subdomains outside of root domains, but that also depends on a lot of factors."
In English please. It means that the ranking of the whole site would be not fall because of a few bad apples. It's a bit cryptic because he also said, "…it also depends on many factors."
Should you use a no-track index to get rid of low-quality content?
A no-track index means asking Google to skip content on your website, so it doesn't get indexed. This means that it will not appear in search engines. You can use a no-track index, but you have to ask yourself the obvious question: "If it's low-quality content, why keep it on your website?"
Should you rewrite low quality content?
Useful updating of content is automated, so the content will be regularly evaluated. You can rewrite poor quality pages rather than deleting them. But you should know that the update does not assess and modify the rankings in real time. Google needs time to see if your new content is valuable. It's possible that you can rewrite it and it's still low quality.
To determine if it is better or not, you will have to wait for Google to evaluate it. During this time your ranking will be lower and no one knows how long this waiting period will last.
How to Write High Quality Dental Website Content
It's actually quite simple. If you write content that your patients find valuable, you will have high-quality content.
Ask yourself these questions when it comes to writing high-quality content.
Is the content written with a patient-centric mindset?
Do visitors to your website leave a page knowing that their question has been answered?
Would you trust the information on the page?
Is it obvious that an expert is writing the content?
Are there duplicate, overlapping or redundant sentences?
Is the content more valuable than other content on the same topic?
Does the writer show both sides of an argument?
Does your dental website design show attention to detail?
Does the content offer value beyond the obvious?
Is the content well edited?
How to know if your ranking is going up or down
If you work with a dental SEO company, you should ask them to report on your rankings over the next few weeks. The update should show an upward or downward lag as the update progresses. If you don't have an SEO company, you can run a ranking report here for free. You can come back and run it again in a few weeks to see what happened with your ranking.