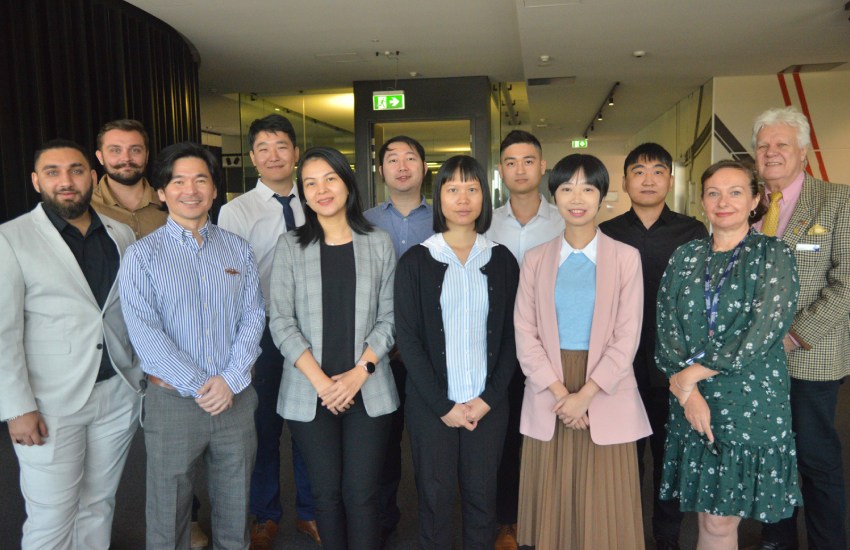 Free Student-Run NT Tax Clinic Just Going Stronger
A free student-run tax clinic in the Northern Territory goes from strength to strength with double the number of businesses and charities turning to the service in the past year.
The clinic, run by accounting students from Charles Darwin University in partnership with local accounting agency SAMAF Accountants and Consultants, has attracted support from the ATO through 2024.
Raul David, a CDU accounting professor at the Asia Pacific College of Business and Law, said the program provides its students with a great experience while helping those in need.
"We understand that for most Territorians, tax time is a daunting time," David said.
"Many people, including micro and small businesses and especially those in vulnerable situations, could not afford to hire tax accountants to run their business.
"Our goal is to help our NT community and provide real, hands-on work experience for our CDU Accounting students, allowing them to be job-ready upon completion of their qualifications."
Mr David said it helps students learn technical skills and develop soft skills, such as the ability to communicate.
All of the accounting students who attended the clinic had landed jobs at accounting firms in the territory, he said.
"We also have a large number of international students who say the program has helped them improve their confidence and their ability to communicate with customers," said Mr. David.
Now in its fourth year, the CDU's free tax clinic has grown in popularity with over 75 charities and small businesses using the service in 2021, up from just 33 in 2020. It also reaches over 300 people.
Mr David said an expansion of online services would make them accessible to remote areas such as the Barkly area, Tennant Creek, Daily Rivers and more.
The team was also setting up clinics with local non-profit organizations STEPS NT, Melaleuca Australia and the Australian Red Cross to help clients from diverse cultural and linguistic backgrounds in Darwin's large migrant community.
"One of our goals is to have a wider reach in providing our services to migrant communities here in Darwin," Mr David said.
"We have also partnered with Melaleuca Australia to provide us with interpreters to help us with languages ​​such as Urdu, Swahili and more."
Before falling in love with teaching and changing careers, Mr. David worked for one of Darwin's Big Four accounting firms in tax, audit and investigation.
This experience helped him ensure that his students could provide high quality service at the free clinic, with large four-style training sessions in June.
"I wanted them to experience a 'big four' type of formation," Mr David said.
"We select the students for the clinic in May, then once we have the number of students selected, we do the training until June before opening the clinic in July.
"This includes customer communication skills and other soft skills as well as practical skills."
Those eligible for the free clinic are residents of the Northern Territories with taxable income of $60,000 and under, as well as small businesses, nonprofits, and small charities.
Service is provided in multiple languages ​​including English, Urdu, Estonian, Russian, Kuchi, Gujarati, Swahili, Lingala, Cantonese, Mandarin, Vietnamese, and Arabic.
The free clinic operates on the CDU Waterfront Campus from 9 a.m. to 5 p.m. every Tuesday and Wednesday from July 12 through October 29, as well as the CDU Casuarina Campus Open House on August 28.
The clinic will also be held in Katherine at Katherine Oasis Mall August 16-17 and Alice Springs at Yeperenye Mall August 23-24 and October 11-12.
For remote residents of the Northern Territories who wish to access the service, bookings for online meetings can be arranged.