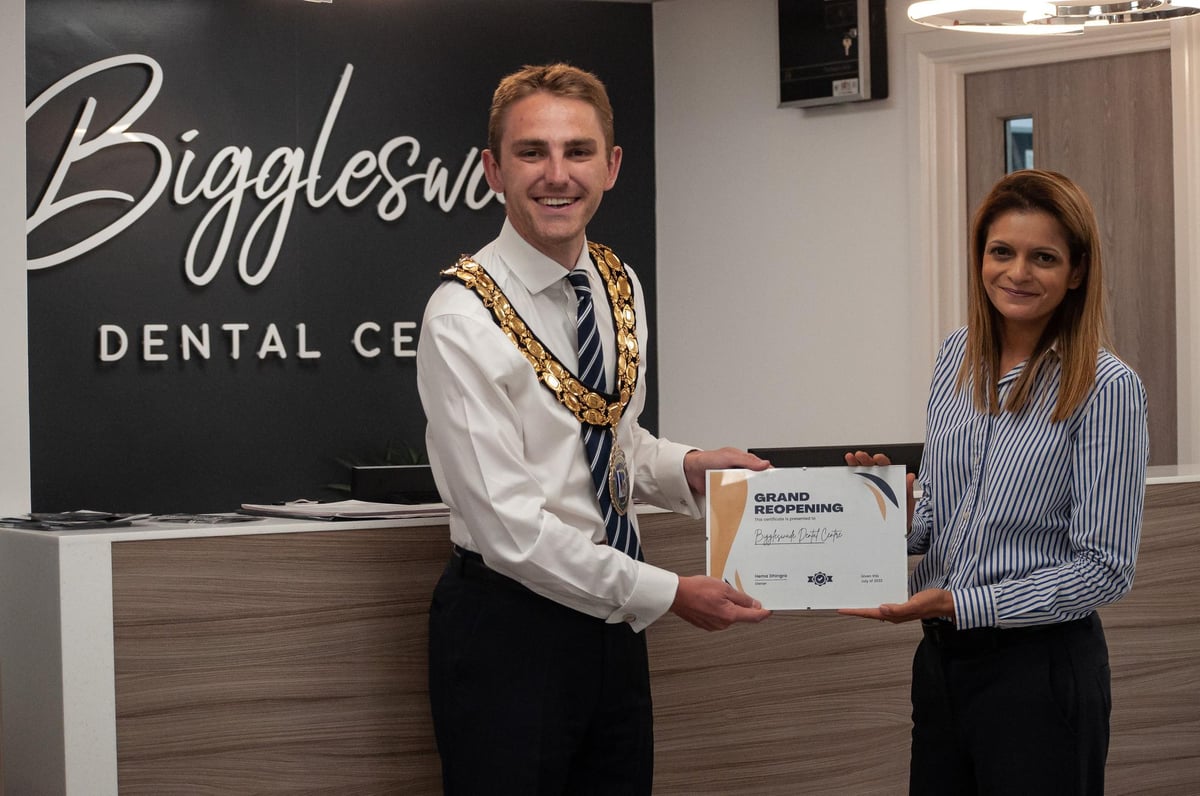 Biggleswade Dental Center is hosting a big open day to celebrate a new makeover
Biggleswade Dental Center held an open day this summer to celebrate its new makeover.
The changes were made by Hema Dhingra, previously co-director of the practice, who recently became the principal dentist and owner.
Thanks to Hema's keen sense of style, the dental practice, formerly Ballard and Tucker, is now fully equipped with the most modern dental chairs and equipment.
Councilor Mayor Grant Fage (left) attended the ceremony. Image: Biggleswade Dental Center
A Biggleswade Dental Center spokesperson said: "This enables staff to help deliver dentistry of the highest standards, whilst maximizing comfort.
"The new, improved seating allows patients to be more relaxed while waiting, while the new, modern décor is brighter and more welcoming.
"These changes will ensure Biggleswade Dental Centre, which was established over 80 years ago, will continue to serve the community for years to come."
Read more
Read more
No watering ban in Biggleswade area, says Anglian Water
To showcase the changes, the company held an open house this summer, with attendees including many visitors and patients, as well as Mayor Grant Fage, Councilor Jonathan Woodhead and the chief executives of Biggleswade Football Club.
Guests were able to walk around the practice and see the recent changes, while enjoying some snacks and musical entertainment.
The spokesperson added: "The days of being scared of the dentist are over. At the newly refurbished Biggleswade Dental Center you will feel welcomed, cared for and know you are in safe hands.
"If you weren't able to attend the open house, please feel free to visit us or explore our new website where you can see many changes and make an appointment."